KGS Research Spotlights
KGS Research Spotlights consist of brief, non-technical summaries of current KGS research projects, recent journal publications, and other research-related activities.
Quantifying Streamflow Depletion
Streamflow depletion is a reduction in the amount of water flowing in a stream caused by groundwater pumping. This Research Spotlight presents an overview of a practical review of past and emerging approaches for conjunctive water management.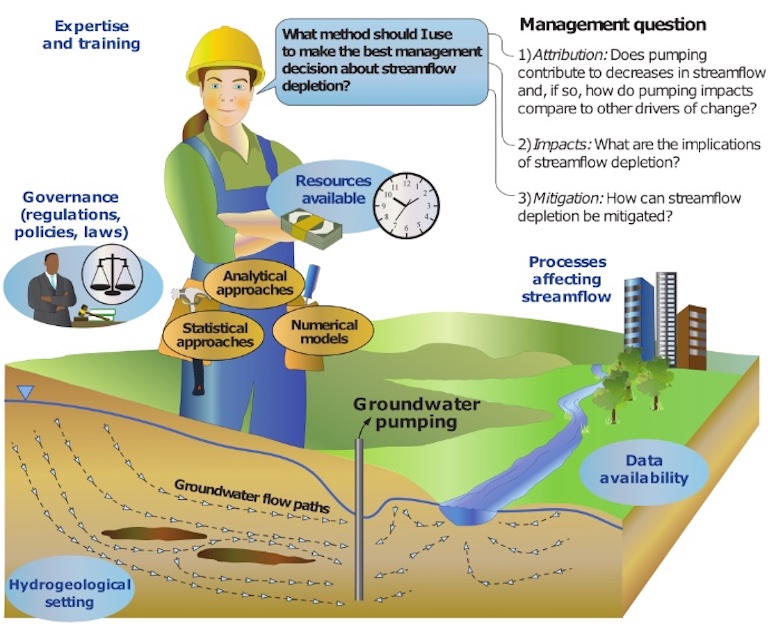 Determining the age of Utahraptors
Geochemists at the University of Kansas and colleagues in Utah, Nebraska, and Arkansas determined the age of the dinosaur Utahraptor to be 10 million years older than previously known.