Geology and Mineral Resources Program
Geologic materials and mapping are essential elements and often the initial starting point of basic research into the properties and history of geologic resources in the state.
Stratigraphic Research
The KGS Stratigraphic Nomenclature Committee addresses stratigraphic issues, establishes formally accepted stratigraphic nomenclature, and oversees guidelines for revisions to stratigraphic units for Kansas. The KGS maintains an online chart showing formally accepted nomenclature (including newly adopted revisions).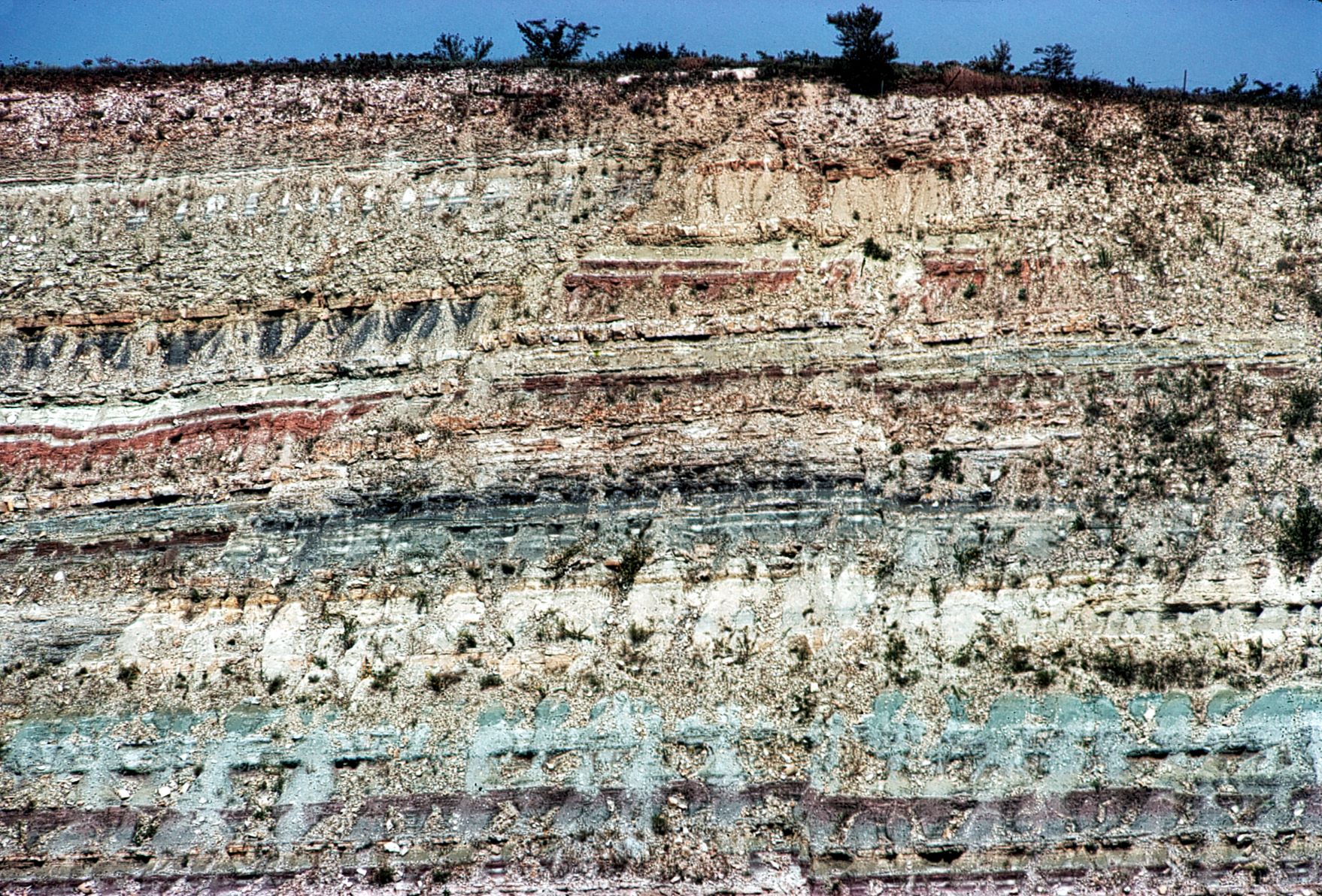 Kansas has a long history of producing coal, rocks, and minerals of economic value.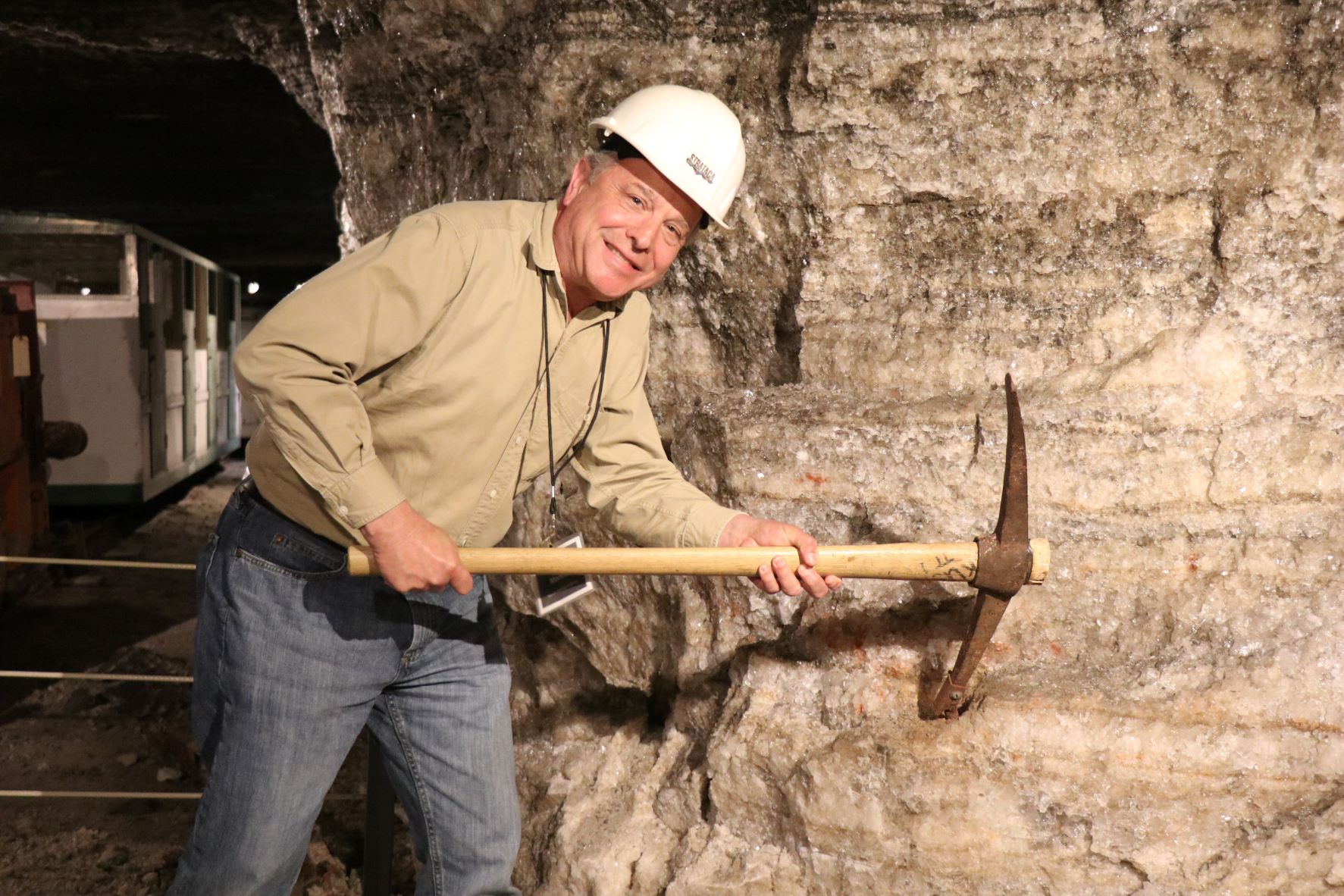 STATEMAP Program
The STATEMAP component of the National Cooperative Geologic Mapping Program (NCGMP) is a partnership between the U.S. Geological Survey, Association of American State Geologists (AASG), and state geological surveys, part of an effort to meet the current and future needs of federal and state governments and the private sector for detailed geologic maps.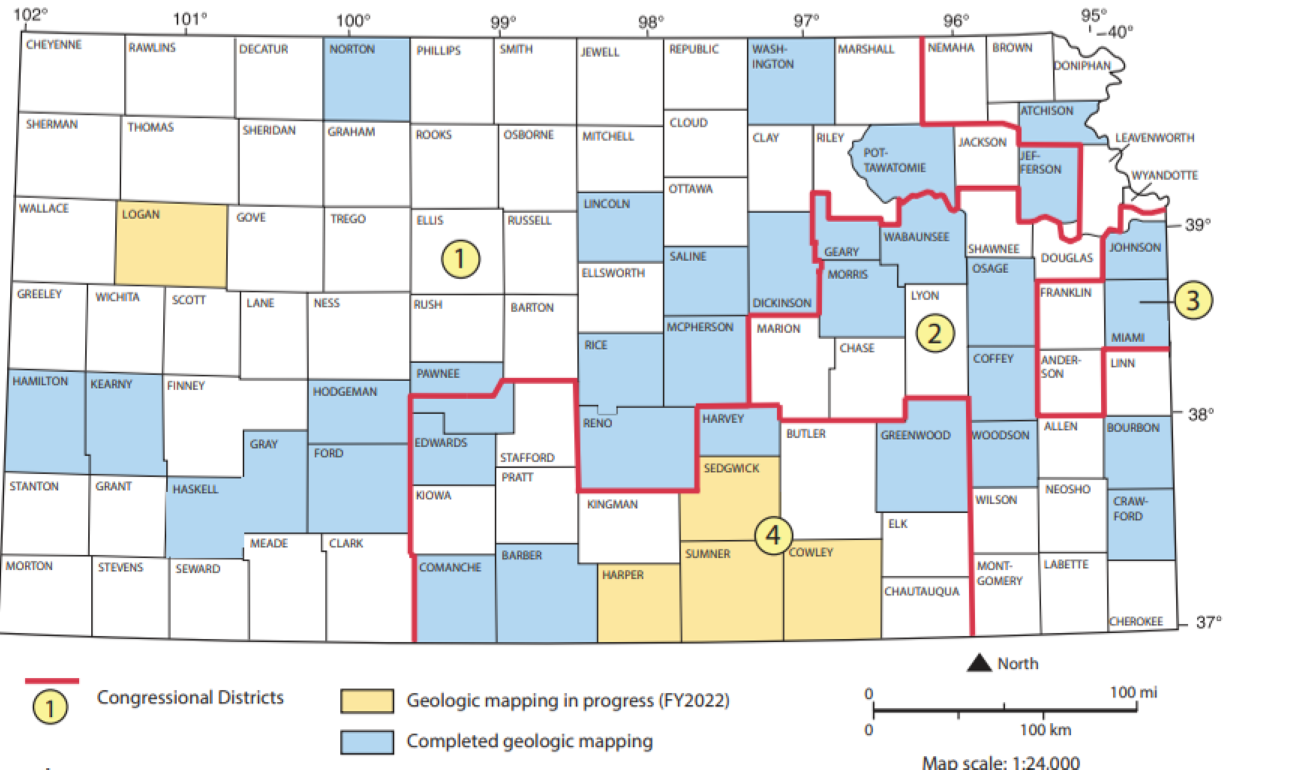 Online versions of county bulletins have been created because many of the published versions are out of print. In general, these are the original texts as published. The information has not been updated.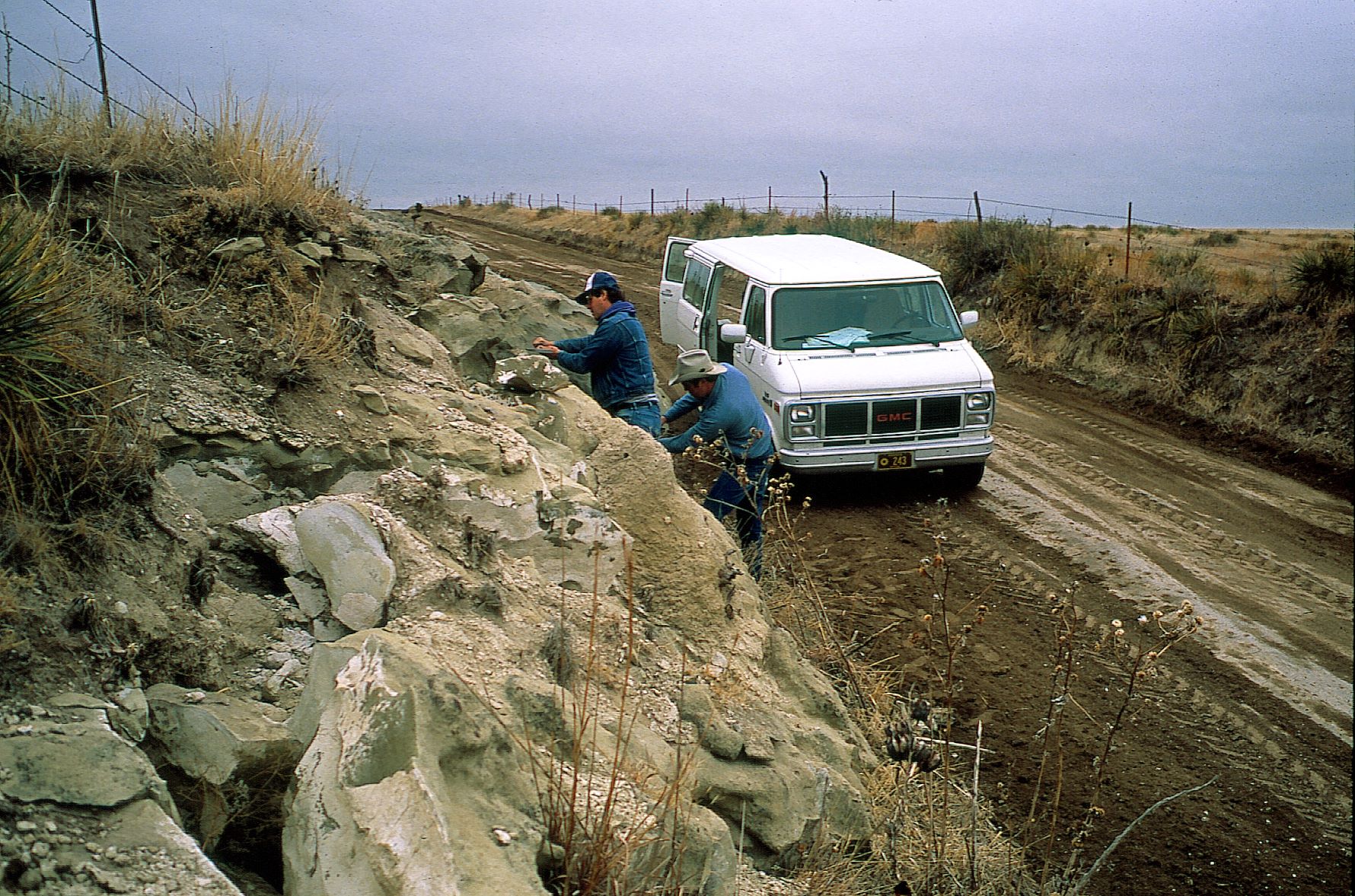 Preliminary Surficial Geology of the Bayneville Quadrangle, Sedgwick County, Kansas, by K. A. Andrzejewski

Preliminary Surficial Geology of the Clearwater Quadrangle, Sedgwick County, Kansas, by K. A. Andrzejewski
Lithostratigraphic Correlations of the Upper Desmoinesian and Missourian Stages (Pennsylvanian) in Eastern Kansas, by S. C. Oborny and F. Hasiuk

Geological Details for 2021 Geological Mapping of Miami County, Kansas, by S. C. Oborny, A. L. Layzell, K. D. Newell, R. D. Mandel, and J. J. Smith